"THIS IS A TRUE JESUS MUSIC ALBUM, IN THE SPIRIT OF THE BEST ALBUMS FROM THE ERA"
by Morgan Trotter
I just finished listening to "The Man I Should Be" - the recent new album by Bubba Chambers, formerly of The Hope of Glory, Whenever you hear a new album by one of the great artists from the '70s and '80s, you always hope you're going to enjoy it as much as their original material. Bubba's album does not disappoint in this regard. The music is in a country rock vein, with a couple numbers that are true country, and one or two others with more of a rock or jazz feel. There's enough variety to keep it interesting.
The album includes guest appearances by some other important names in Jesus music, too: Will McFarlane, Fletch Wiley, and David Huff of David and the Giants. Rick Thigpen from Hope of Glory also plays bass on some of the songs. Lisa Brady of The Hope (HOG's later name) also contributes a stellar track entitled "Home," about the return of the prodigal son. Bubba tells me that Lisa wrote "Life in the Blood" recorded by Morgan Cryar back in the day. 
One of the things I love about this album is the lyrics. This is a true Jesus music album, in the spirit of the best albums from the era. The gospel of Jesus Christ is front-and-center in all the songs, and yet the words aren't preachy, they're very relatable in terms of the struggles we all face as believers. I'd highly recommend Bubba's new album. It's 21st century Jesus music at its best.
May 19, 2021· 
 "MUSICIANS WITH GREAT CHEMISTRY AND SYNERGY. INSTRUMENTATION IS DIVERSE AND TEXTURALLY VERY RICH"
by Andre Avanessian
 What a song! With its strong performances across the board, excellent sense of melody, and pristine production, "Radio" is a marvelously mature piece of songwriting. Bubba Chambers has crafted a multi-layered composition that weaves its ideas together seamlessly, I thoroughly enjoyed this track and it was a pleasure to listen to, great work! 
The vocal performances are excellent, exhibiting plenty of depth and control over tone and dynamics. They express the equally inspired lyrics with great nuance and delicacy and fit the style of the track very well. The vocals are strengthened by a superb backing band and all performers show great command over their instruments. You can obviously tell that this is a group of musicians with great chemistry and synergy with one another. Instrumentation is diverse and texturally very rich, and again are backed by exemplary musicianship, The interplay between the instruments is great and  I love the way the lap steel and fiddle bounce ideas off one another, it makes for both a melodically mature and fascinating backdrop for the vocal performance. The arrangement is similarly accomplished, sections transition between one another seamlessly and the overall flow of the song ensures the listener is continually engaged throughout and always kept invested. Lastly, the production is first-rate, showcasing great clarity and polish whilst still retaining the intricacies of the individual performances. 
About the Reviewer: 
Andre Avanessian is a freelance session musician, composer, and sound engineer based in the U.K. Having studied music production and composition at a degree level, he has taken his passion for all things audio-related and strived to become a competent musician and performer. Being a self-confessed "Guitar Nerd" Andre has been continually studying the guitar, as well as teaching it, helping students both learn the instrument, develop their songwriting, and how to become proficient in home recording.
"CHAMBERS SINGS WITH A FULLNESS OF SOUND AND AN INTENT THAT WILL FILL ANY ROOM OR HALL" 
by Zachary Larsen
"Love Came Down" is a new release by Texas-based musician Bubba Chambers. Opening with a soulful piano and organ duo, Love Came Down sets the stage with a solid rhythm section. Electric guitars pepper the tune with expressive lead lines and fills.
Chambers sings with a fullness of sound and an intent that will fill any room or hall. Back up singers and soloists raise the energy to an inspiring level. Lyrically, the song has a strong Christian message and portrays details of the Easter story. Overall, Love Came Down is an inspiring new praise song by Bubba Chambers that answers a call to serve a higher purpose. 
Strongest Point(s): The back up singers and organ really take this piece to a new level. The color and walls of sound they provide is very cool. 
Target Audience Appeal: Fans of christian praise music and gospel music will enjoy Love Came Down by Bubba Chambers 
About The Reviewer: Zachary Larson is a professional touring guitarist and multi-instrumentalist. Getting his start in high school rock bands, he has since toured internationally as a classical chamber musician, in the show band onboard luxury cruise lines, and with the broadway musical Finding Neverland. His recorded work spans from classical works and jazzy holiday tunes, to mind-bending experimental music. His arrangements of orchestral music are published through Clear Note Publications. Classically trained, he holds a Master of Music degree from the University of Denver.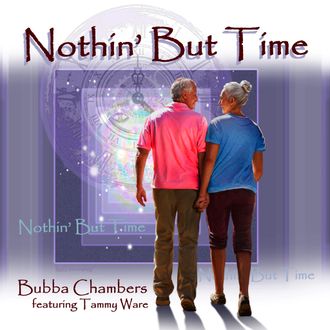 "IF THERE'S A SONG TO GROW OLD TO,  IT'S NOTHIN BUT TIME BY BUBBA CHAMBERS.  HEARTWARMING AND THOUGHTFUL"
by Zachary Larson
Nothin' But Time features sweet lyricism and a gorgeous singing duet all wrapped warmly in a Country and Americana sound. Tammy Ware joins Bubba behind the mic, each singing sweetly the promises made between a happily married couple. Vowing to grow old and support one another through the ages, the lyrics remind the listener of a true and blissful love. Those familiar Chambers' music have come to appreciate his attention to the finer musical details, while making it all sound easy. Nothin' But Time is no exception to this, and contains wonderfully appealing melodies and instrumental work. Chambers has brought together a fine band to create a strong musical foundation with plenty of color and intrigue that doesn't outshine the vocals. All in all, Nothin' But Time by Bubba Chambers is a song worthy of multiple listens that reminds of the true meaning of love. 
Strongest Point(s): Chambers has pulled out all of the stops with this tune. The lyrics and music are all top notch and give the song depth and authenticity. However, listeners will immediately be drawn to the vocal duet and fine backup vocalists. Both Tammy and Bubba handle their verses with an approachability that spurs images of happy couples we each may know. When the back up vocals come in, it sounds like a community has gathered around these two in support of their life together. It is a fantastic part of the song that really leaves a strong impact. 
About The Reviewer: Zachary Larson is a professional guitarist in New York City. Getting his start in high school rock bands, he has since toured the world as a classical chamber musician, onboard cruise lines, and with several Broadway musicals. His recorded work spans across Classical, Pop, and Experimental music. His arrangements are published through Clear Note Publications. Classically trained, he holds a Master of Music degree from the University of Denver.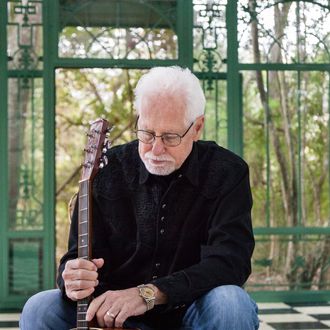 "A ROUSING COUNTRY HOOK FILLED WITH POWERFUL DRUMS, BASS AND ELECTRIC GUITARS..."
 by Kristina Mondo
 "The Blood And The Pentecost" by singer/songwriter Bubba Chambers is his testament to faith. For him, a song is an auditory piece of art. The song is also an expression of the trials, tribulations, and ultimate redemption that he found through faith and a higher power. It's an inspiring song that will appeal to listeners in the Christian/Gospel and country market.

The melody and instrumental performance are really put together well and are a compliment and a driving force behind positive, inspiring lyrics, it's an uplifting melody. The song begins with a rousing country hook filled with powerful drums and bass and electric guitars. There is a nice contrast with the powerful and dynamic melody in relation to Chambers's soft, sweet, and almost quiet as a whisper, breathy vocals. Instrumentally, the sound of the bass is a good addition and brings some depth to the song, the drums start out strong but then get softer gradually throughout the song utilizing the softer elements of the percussive elements like the cymbals. 

About The Reviewer: Kristina Mondo is a freelance writer specializing in music journalism. From working as a columnist at various publications to managing PR and press campaigns for a camp music festival,  and touring with various artists Kristina is a music lover appreciating all types of music and what they have to offer from Opera to rap, there is always something to appreciate in every song.  Interviews, however, are her passion, because "it's not just about what the artist lets you see but what you can draw out of them getting to the heart of who they really are."